Varied. Sporty. Worth seeing.
Your summer holiday in Sölden
Summer in Sölden is varied, sporty and absolutely worth seeing. The mountains here are an adventure playground and natural beauty in equal measure. And it's all about exploring them while hiking and biking. But also down in the valley there are numerous excursion destinations, family activities, things to see and do - free of charge or at reduced rates with the included Inside Summer Card.

Hiking in Sölden
The Ötztal, the valley of 250 three-thousand-metre peaks, is popular and famous for its endless hiking opportunities and unique mountain experiences. In Sölden alone there are over 300 km of marked hiking trails - from high alpine to child's play. You can start all tours directly from Gustl's Ferienhäusl. Or you can use the mountain railways as a power- and time-saving ascent aid, free of charge with the Inside Summer Card. The Gaislachkogl valley station is only a three-minute walk from your accommodation. And so you arrive at the top of the mountain in minutes to continue your tour at the middle station at 2,174 metres. Your destination is one of the surrounding alpine huts or the next summit. And if you want to take it to the extreme, continue to Gaislachkogl, where you can enjoy a unique panoramic view at 3,000 metres.

Biking in Sölden
In Sölden, bike fans get their money's worth. With the Bike Republic Sölden, there has been an extensive route network with natural trails, shaped lines, enduro routes and mountain bike routes of all levels of difficulty since 2015. The mountain railways take you to the starting point of all routes, including bike transport. With the included Inside Summer Card you get discounts on all Bike Unlimited tickets. This means you can explore the Bike Republic Sölden at a bargain price, all day long. And if you prefer to pedal uphill until your calves burn, on Sölden's quiet side you can reach many alpine huts by mountain bike or e-bike. And all this directly from Gustl's Ferienhäusl.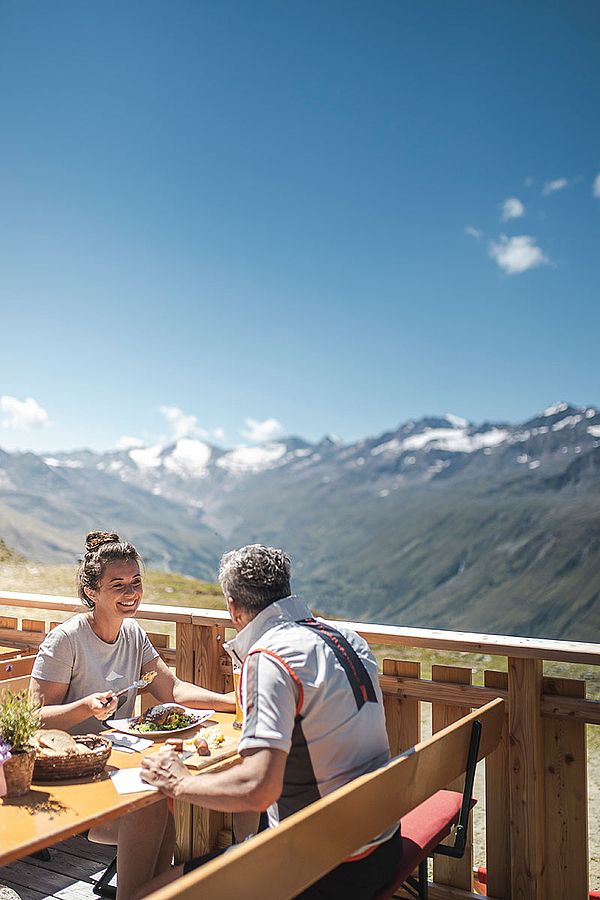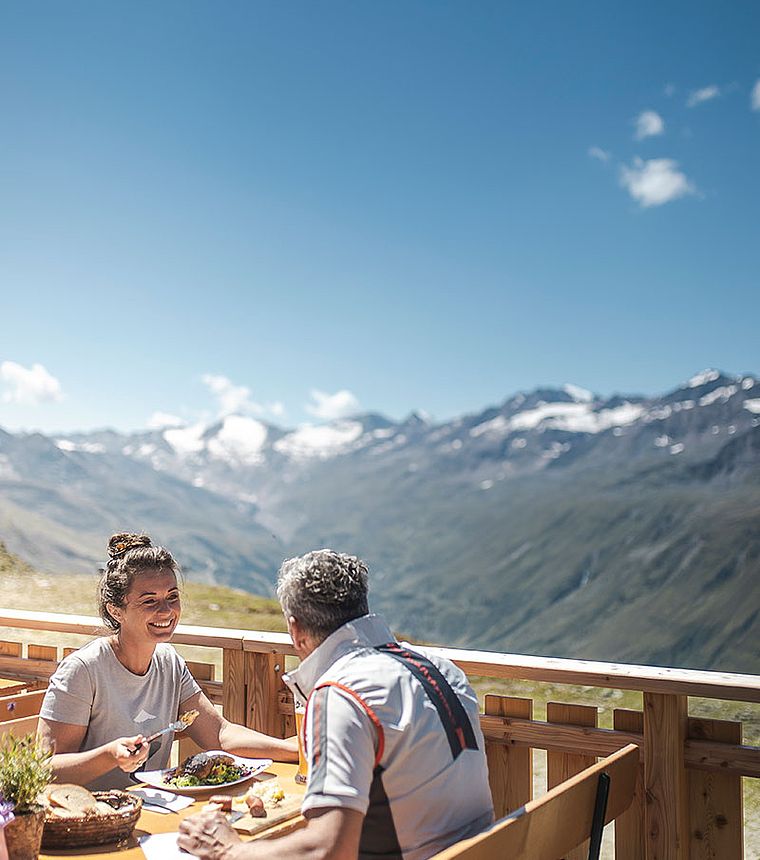 "Summer in the mountains is particularly multifaceted. Our guests should get to know the unique beauty of the Alps. Sporty active or completely relaxed."